EZ-FLO Fertilizer Injector - For On/Off & Constant Pressure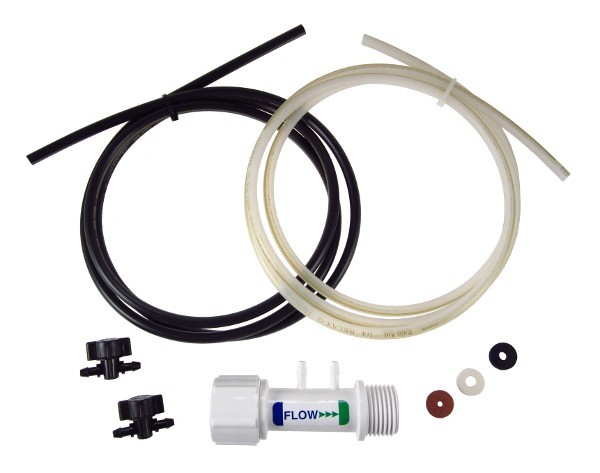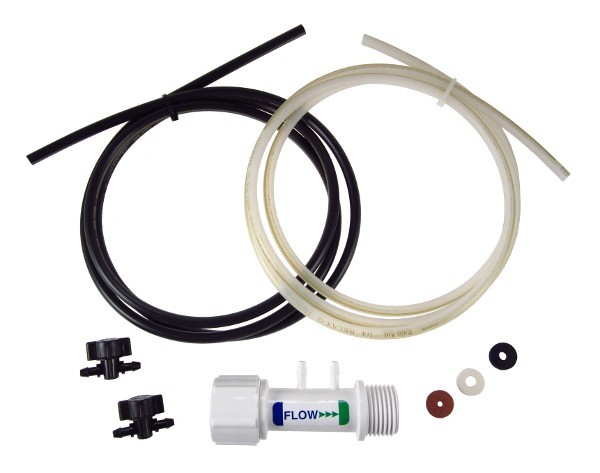 EZ-FLO Fertilizer Injector - For On/Off & Constant Pressure
The Simple & Affordable Fertilizer Injector
One Step Application of water soluble and liquid lawn and garden products. Replaces all other spreaders and sprayers.
Simply combine any liquid or water soluble product in the tank and the system does the mixing and measuring automatically while you water. The system is adjustable so you can feed the entire landscape and garden quickly or you can attach it to the lawn sprinkler or drip system and feed slowly every time you water. Since it can apply all products in one step it can replace all of your other spreaders, sprayers and applicators.
A Hose Bib unit can be used by any homeowner, nursery or grower simply by attaching it to a standard water faucet. An optional connection kit allows a unit to be attached to an irrigation system.
Heavy duty design - 1 year limited warranty
Can be installed under constant pressure ahead of hose and drip timers - Maximum pressure 80 PSI
All connection components are included!
The 1010 series tank is of a thicker design and CAN BE INSTALLED UNDER CONSTANT PRESSURE so a multi-zone timer can be installed after the hose bib adaptor to feed multiple zones.
Tank Capacity - Liquid: Approx. 1.0 Gal. (3.7 liters)
Tank Capacity - Water Soluble Fertilizer: Recommended 7 lbs. (3.1 kg)
Area of Coverage under normal water conditions*:
100% Turf - Up to 7,000 sq ft,
Mixed Landscape -Trees/Shrubs/Flowers - Up to 9,500 sq ft
*Assumes a refill frequency of 4-6 weeks and watering every other day. Turf requires more water and therefore increases refill frequency. This unit will service larger areas when filled more frequently. Fertilizer requirements may be reduced when used in conjunction with an organic bio-stimulant.
Minimum Flow Requirements: 2.5 gallons/hour (9.5 liters/hr.)
Adjustable Feed Ratio Range (OZ of Fertilizer per gal of water)
1,000:1 - Slow setting .125 OZ. (3/4 Teaspoons)
500:1 - #1 Setting .250 OZ. (1 ½ Teaspoons)
250:1 - #2 Setting .500 OZ. (3 Teaspoons)
100:1 - Fast setting 1.250 OZ. (7 ½ Teaspoons)
Water Volume to Empty Tank:
1000 gal (3.8 kl) Slow setting
100 gal (0.38 kl) Fast setting
Dimensions (LxWxH): 7" x 7" x 8" (15cm x 15cm x 20cm)
Approx. Weight: 3 lbs. (1.35 kg)
Customers who purchased this product also showed interest in these products...