Globe Pendant & Grow Light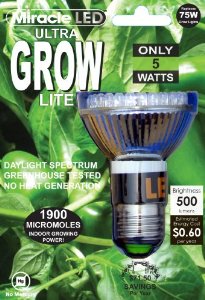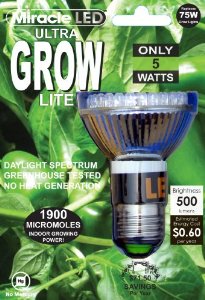 sold out
Globe Pendant & Grow Light
This Globe Pendant, swag style lamp comes with a MiracleLED Grow Light bulb, packing 1900 MICROMOLES of light.
It is made of polystyrene so it is plenty durable.
Product dimensions:
Diameter: 15"
Total height: 71"
MiracleLED® Professional ULTRA GROW LITE Hydroponic LED bulb packs a massive 1900 MICROMOLES of light into one tiny bulb!
The technology used to create the new LED grow lights on the market today have provided the breakthrough that indoor gardeners have been dreaming of for a long time. With the new lights, like this Miracle LED Ultra Grow Lite, gardeners can provide indoor plants with the amount of targeted grow lighting that would previously have taken hundreds of dollars in alternative lighting equipment, while using exponentially less electricity and omitting the issue of heat that was emitted by other lights.
This special grow light supplying DAYLIGHT spectrum light tailored to the absorption spectrum of chlorophyll, caroten, phycoerythrin and phycocyanin, ideal for massive growth and flowering.
These bulbs have an expected life of 30,000+ hours; 20 times LONGER than incandescent grow lights and at least 10 times longer than CFL bulbs (and without the mercury).

•Full Spectrum Light Used by Commercial Growers
• Great for Herb, Vegetable and Indoor Plant Growing
• Lasts up to 25 times longer than incandescent bulbs
• Cost 7 to 10 cents per 1000 hours of illumination
• Produces virtually NO HEAT - NO DAMAGE TO PLANTS
• Uses standard E26 and E27 Medium - 120 VAC
• Not manufactured with hazardous materials - ECO Friendly
• 30,000+ estimated life hours
• Durable - doesn't break as easily
• One year warranty
Customers who purchased this product also showed interest in these products...