Pre-Planted Gardens In A Box
Strawberry (Chandler) - FloraFelt 12-Pocket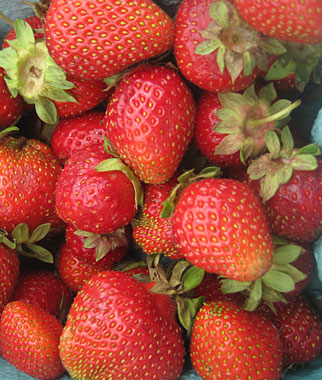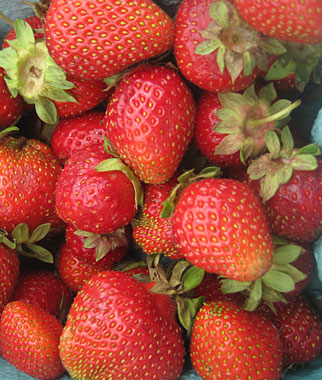 Strawberry (Chandler) - FloraFelt 12-Pocket
Chandler strawberries are bred especially for California, the Carolinas, Texas, Oklahoma and the other southern states. These early midseason June-bearing strawberries are a good choice for fresh pickings of homegrown, bright red, flavorful fruit. Firm, large and beautifully shaped, these berries are especially appealing in fresh fruit trays.
Zone: 5-8
Sun: Full Sun
Height: 6-8 inches
Spread: 12-18 inches
Pre-Planted in a FloraFelt 12-Pocket Planter!
The 12 "pockets" on this planter are made from recycled P.E.T. water bottles woven into thick indestructible plastic felt, making this planter good for the environment and good for your plants, by providing a perfect moisture and air circulation balance.
SIZE: 32" wide x 24" high x 5-1/2" deep.
WEIGHT: 5-lbs (about 20-lbs planted).
INCLUDES: Root Wrappers, Irrigation Hose, Mounting Hooks, and Plants
WANT TO ADD OTHER EDIBLE PLANTS? Just click add to cart then complete the form in the pop-up window to select your additional plants.
The plants in this collection are in the Direct Sun light category. To learn more about what that means, click here to view the Successful Indoor Gardening page.
More about the Planter...
The 12 felt pockets on this planter stretch open to receive twelve 4 to 6 inch potted plants. Each pocket is 10" wide by 6" deep. Included Root Wrappers (felt wrappers used to wrap each individual plant) make it easy to change, arrange and handle plants. You can hand water each pocket or connect your garden to an automatic drip irrigation system. We have a Wall Mounted Automatic Irrigation System designed specifically for this vertical garden planter. Click here to jump to that page.
What About the Floors & Walls? Will they get wet?
No! The plastic backing board acts as a moisture barrier that prevents moisture from getting behind the pockets. The barrier also conserves water and helps to keep soil's nutrition where your plant needs it. You can either water your garden outside or put a catch basin of sort under your garden while you water inside.
Want A Larger Living Wall?
You can create a larger vertical garden by stacking these systems together. Stack one on top of another and you have a vertical garden 48" tall and 32" wide. Put two side by side and you have a 24" tall x 64" wide vertical garden.
More about the Plants...
Any soil except that which is very sandy may be used for growing strawberries. The very best soil is that which is loose, fertile, and slightly acidic, with a pH between 5.0 and 7.0. Strawberries require a fair amount of nitrogen. Fish emulsion, blood meal, and cottonseed meal should be given to the plant biweekly in the growing seasons and stopped for three or four months in the winter. This plant does best with a bit of humidity, so you should mist the leaves occasionally, especially in hot weather. Harvest every morning when the fruit is dry. Cut the stalk rather than tugging the fruit away and do not remove the plugs or cores before washing or storing.
Customers who purchased this also showed interest in these products...