Pre-Planted Gardens In A Box
Italian Cuisine Herb Collection - Wally One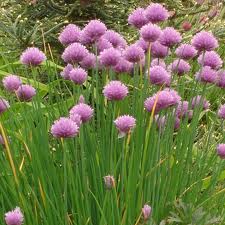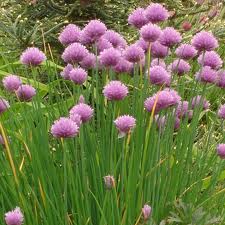 Italian Cuisine Herb Collection - Wally One
Italian Parsley, Rosemary, Basil, Thyme, Oregano, and Chives
Kick your Italian dishes up a notch with fresh herbs from your garden! Like all Garden In A Box products, you can choose which of these herbs you would like in your garden. We always try to accommodate substitutions as well.
Pre-Planted in a Wally One Pocket
This Garden in a Box Kit will come with a Planter (15" tall x 24" wide) in your choice of color, the best potting soil for your plants, AND the plants described above.
The Planter is made from 100% recycled plastic water bottles woven into a soft felt material, these pockets provide both proper air circulation and the correct balance of water retention and drainage that your plants need.
WANT TO ADD OTHER EDIBLE PLANTS? Just click add to cart then complete the form in the pop-up window to select your additional plants.
The plants in this collection are in the Direct Sun light category. To learn more about what that means, click here to view the Successful Indoor Gardening page.
More about the Planter...
Reservoir Options:
INDOOR - With a Reservoir - includes a military grade, built-in moisture barrier that wraps around the bottom of the Pocket, from back to front. This barrier creates a reservoir to ensure walls and floors don't get wet. The barrier also conserves water and helps to keep soil's nutrition in your Pocket. Best choice for INDOOR gardens.
OUTDOOR - Without a Reservoir -good for outdoor applications in rainy environments, it has a recessed moisture barrier that allows proper drainage when it rains.
How to HANG and WATER this Wally
HANG
Universal fasteners and wall anchors are all included. Wally pockets have grommets, spaced 22" apart, at the top of the pocket. All you need to do is screw included fasteners through the grommets and into the vertical surface you are planting on. Detailed instructions can be found here.
WATER
You can water by hand, or install an Automatic Irrigation System to do the watering for you. Click here for more information.
More about the plants...
Italian Parsley is a wonderfully fresh seasoning with bright green leaves on a 10 to 12 inch plant.

Rosemary is a classic Italian herb with a distinctive and strong flavor and aroma. It will need to be pruned frequently to promote new growth and prevent flowering.

Basil comes in many different varieties. Red Rubin Basil is both beautiful and delicious.

Thyme is delightfully aromatic and has the added benefit of being evergreen, so fresh leaves can be enjoyed year round whether it is grown indoors or out. Many flavors and varieties exist, lemon variegated being one of the most beautiful and delicious.

Oregano is a hardy plant with great culinary diversity. A little goes a long way.

Chives are a must-have kitchen herb. They are perfect for almost any dish and double as an insect repellant for pesky pests. Growing onions vertically is not advisable because they need soil depth these gardens can not provide. However, chives solve this problem by becoming an easy onion substitute.
Customers who purchased this product also showed interest in these products...