Pre-Planted Gardens In A Box
Herbal Tea Collection - Wally One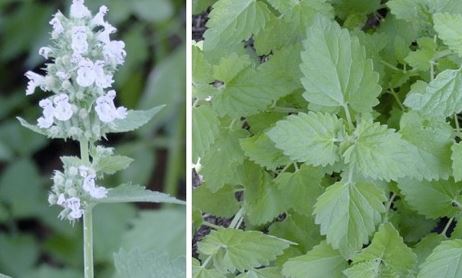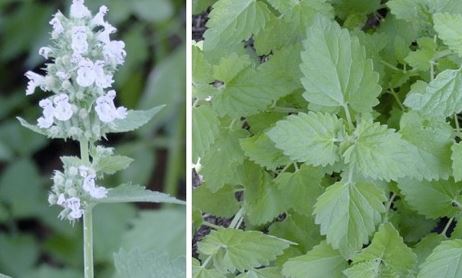 Herbal Tea Collection - Wally One
Bee Balm, Catnip, Lemon Verbena, Stevia, Sweet Lavender, Chocolate Mint, Lemon Mint, Pineapple Mint, and Yerba Buena
This collection of herbs is for the herbal tea enthusiast. A delicious and beautiful collection to suit your every mood. As with all Gardens In A Box, you can choose which of these herbs you would like to include in your garden or suggest others not seen here.
Pre-Planted in a Wally One Pocket
This Garden in a Box Kit will come with a Planter (15" tall x 24" wide) in your choice of color, the best potting soil for your plants, AND the plants described above.
The Planter is made from 100% recycled plastic water bottles woven into a soft felt material, these pockets provide both proper air circulation and the correct balance of water retention and drainage that your plants need.
WANT TO ADD OTHER EDIBLE PLANTS? Just click add to cart then complete the form in the pop-up window to select your additional plants.
The plants in this collection are in the Direct Sun light category. To learn more about what that means, click here to view the Successful Indoor Gardening page.
More about the Planter...
Reservoir Options:
INDOOR - With a Reservoir - includes a military grade, built-in moisture barrier that wraps around the bottom of the Pocket, from back to front. This barrier creates a reservoir to ensure walls and floors don't get wet. The barrier also conserves water and helps to keep soil's nutrition in your Pocket. Best choice for INDOOR gardens.
OUTDOOR - Without a Reservoir -good for outdoor applications in rainy environments, it has a recessed moisture barrier that allows proper drainage when it rains.
How to HANG and WATER this Wally
HANG
Universal fasteners and wall anchors are all included. Wally pockets have grommets, spaced 22" apart, at the top of the pocket. All you need to do is screw included fasteners through the grommets and into the vertical surface you are planting on. Detailed instructions can be found here.
WATER
You can water by hand, or install an Automatic Irrigation System to do the watering for you. Click here for more information.
More about the plants...
Bee Balm, a member of the mint family, is native to the eastern United States and Canada. Both the brightly colored flowers and the leaves, with their complex flavors of citrus and spice, are used for tea.
Catnip is a two- to three-foot-tall mint-family member. When used as a tea, it has a delicious lemony-mint flavor. Cats go crazy for the dried leaves. Caution: Pregnant women should avoid drinking catnip tea.
Lemon Verbena provides a strong lemon flavor to whatever drink or dish it is used in. The leaves are long, slightly sticky and deciduous. This woody shrub prefers full sun and a light, well-drained soil. It's hardy only in zones 10 and 11. It should be brought indoors in the winter if you live in cooler zones. Note: Check all plants for insects before moving them inside from the outdoors.
Stevia has been grown for centuries for the sweet flavored quality of the leaves. Recently it has become popular as a sugar substitute. You can enjoy these sweet leaves in several different ways. The easiest way is to simply put a fresh leaf in your tea. You can also make a powder by drying the leaves and finely crushing them. To do this, put several leaves on a piece of paper outdoors in direct sunlight and in an area with good air circulation. Leave for at least 12 hours, then crush the dried leaves with a mortar and pestle or a coffee grinder. Use it conservatively. Stevia powder is 30 times sweeter than sugar.
Sweet Lavender is the best variety of lavender for culinary purposes. It is a pleasant, pure yet mild flavor when compared to other more bitter varieties. Both the leaves and the flowers can be used, however, the flowers make the best tea. Combine 3 tbsp of fresh flowers or 1.5 tbsp of dried flowers with 2 cups of boiling water and a stevia leaf or two (if desired). Steep for 4 to 5 minutes. Then strain and serve.
Mint comes in many varieties which make wonderful teas. Chocolate mint has an earthy, subtle yet distinctively chocolate flavor. Lemon mint is crisp and refreshing. And pineapple mint has an unusually savory effect. All mint plants enjoy partial sun, and all tend to be aggressive growers. Growing mint in these vertical garden structures is the perfect way to keep them in check.
Yerba Buena is a low-growing perennial with pleasant menthol flavored leaves. It is hardy to 10 degrees F.
Customers who purchased this product also showed interest in these products...